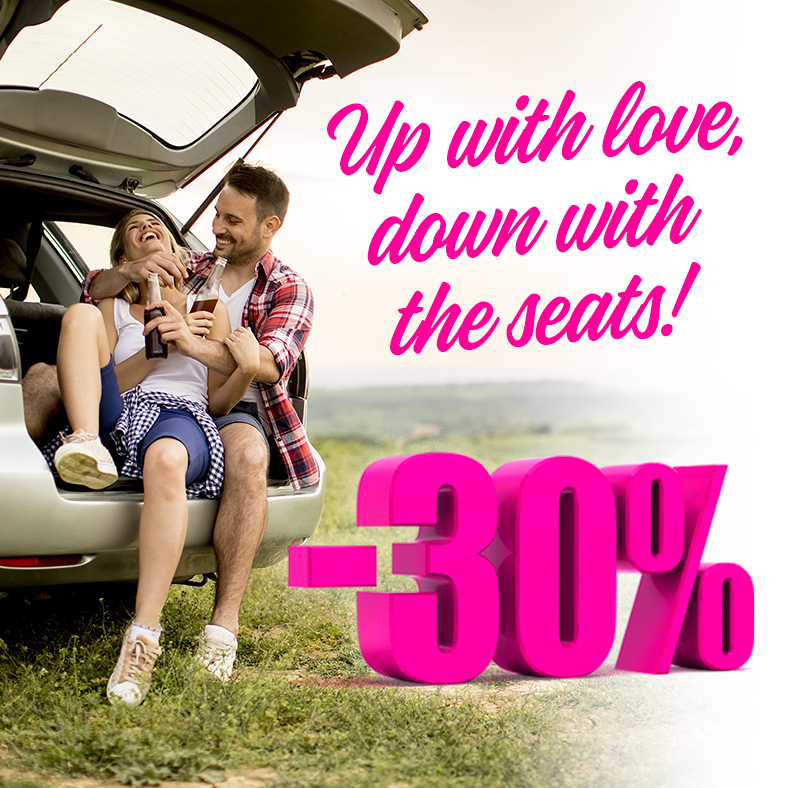 For an evening, for a month, for a year or for all life long…
plan your elopment with us!
Live love to the fullest with the 30% off! Enter the code
VALENTINO30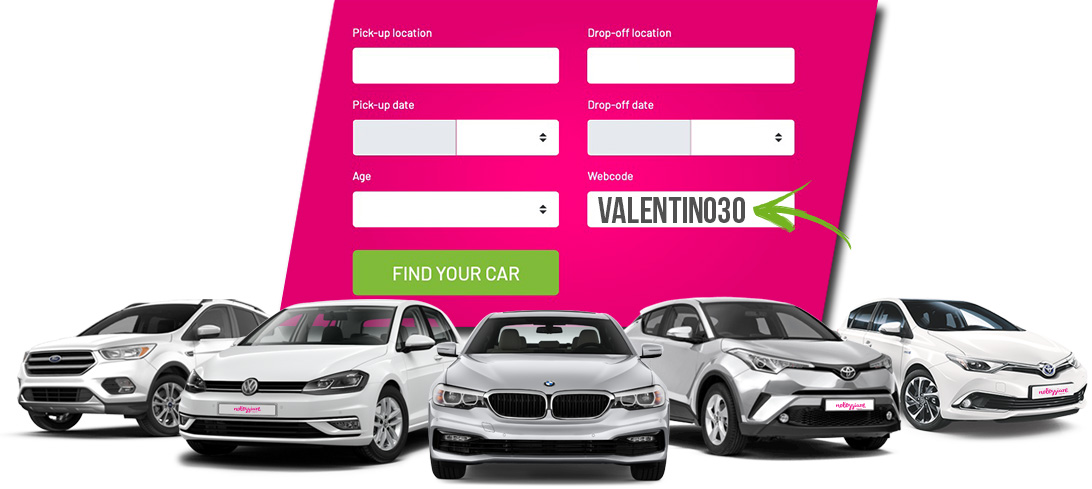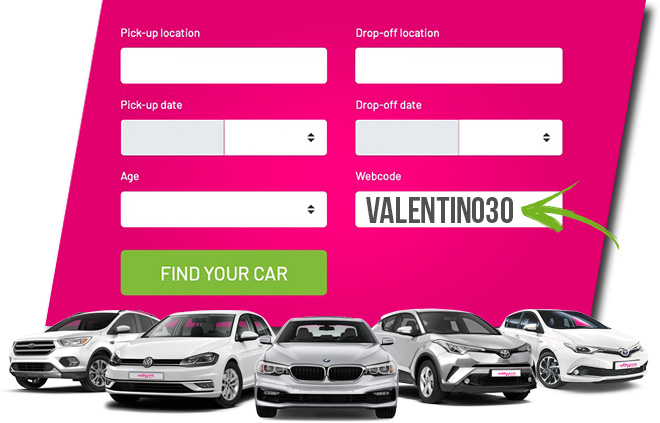 The promo is valid only for reservations made online between 8th and 17th February 2019. Their drop off date must be within the 31st March. The discount is valid for the rental component only. The offer cannot be combined with other ongoing promotions. The price includes VAT. The promotion is subject to withdrawal and mean availability and it cannot be applied on monthly rentals.