13% OFF

on our online tariffs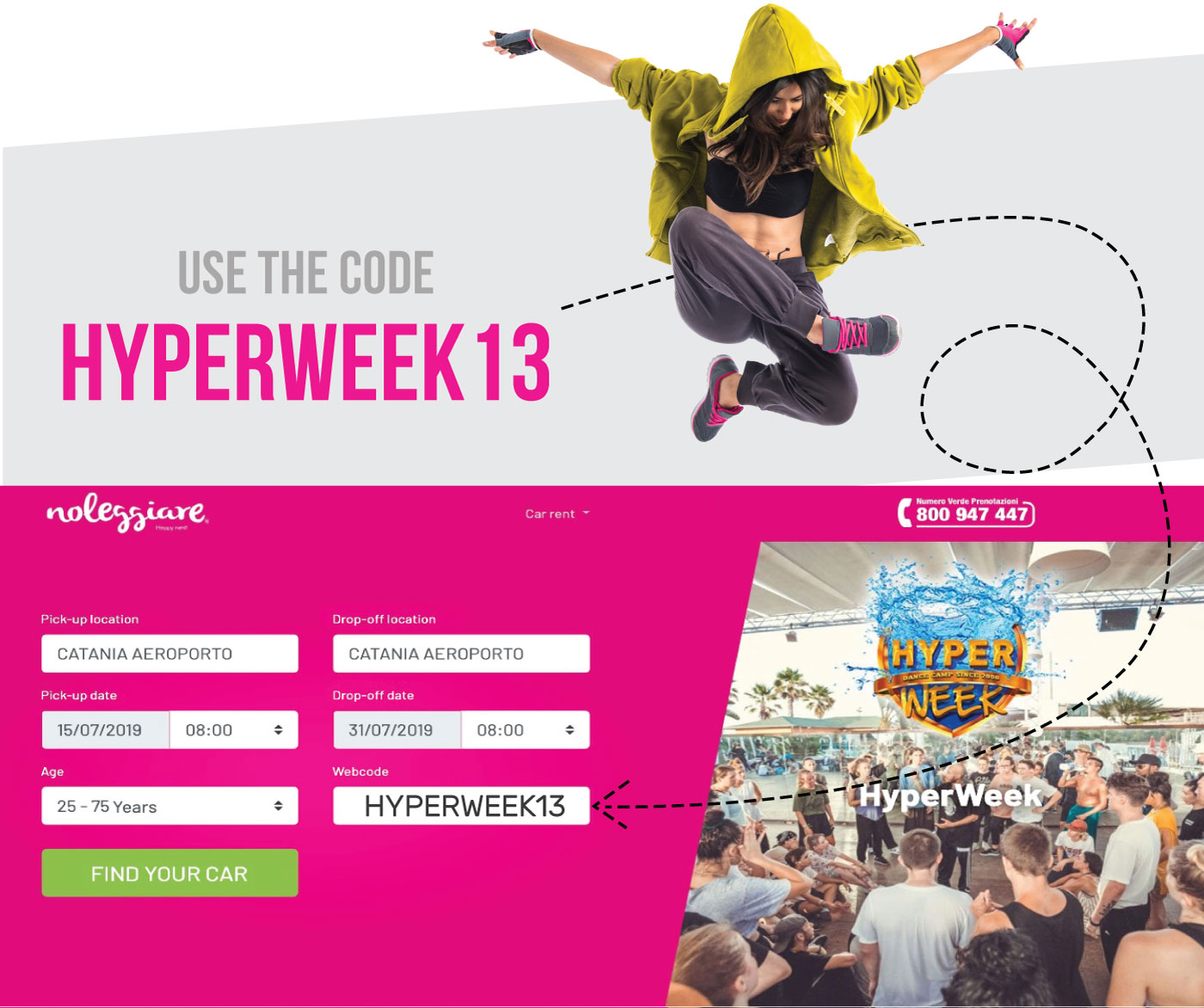 The best educational street dance camp
From more than 10 years, PJD's been working on improving dancers' knowledge on hip hop culture. In particular, Hyper Week aims to study and to deepen technical, stylistic and artistic movements, as well as giving to teachers, dancers and students the chance to express themselves at 360 degrees. Remember that, before being dancers, we're humans!

Hyper Week camp is unique because of the relationships among students and teachers that it enables to create. During the event, students and tutors have the chance to live, talk, discuss, laugh, make jokes, eat, sleep, play and, of course, dance at any hour of the day. Truly, everywhere and always toghether!
The discount code is valid for reservations made online from 15th July to 28th July 2019 at our offices in Catania or Palermo. The closing date for dropping the car off will be 31st July 2019.