Monday – Friday: 08:30 – 12:30 / 15:00 – 19:00 Saturday: 08:30 – 12:30 Sunday closed
Discover Bergamo and enjoy your holiday by car with us!
Noleggiare is the best choice for renting cars and vans in Bergamo. Perfect cars for your holidays or work requirements with cheap rates and a large range of vehicles to choose from. Clear contracts, solutions and flexible services, customer support 7 days a week: bespoke short-term rental for you in airports and cities all around Italy, including islands.
Convenience of having a Car
Driving your car in Bergamo is the best choice if you need to visit the city independently and comfortably. The historic centre has a number of car parks, including free of charge and paying parking facilities, and you can walk around the city's most famous streets with complete peace of mind.
There are lots of things to do and see in Bergamo. To start with take the funicular from the Città Bassa and climb up to the Città Alta, the perfectly conserved historic heart of Bergamo. In the brief ride you can see out towards the Alps as you approach and move inside the city's ancient walls. You will then set foot in the Città Alta, the historic heart of Bergamo, in Piazza Mercato delle Scarpe. Piazza Vecchia, one of the most beautiful and charming Italian squares, is just a short walk away. Here you'll find almost everything to justify your visit: Palazzo della Ragione with its sundial and the frescoes at the Museo dell'Affresco.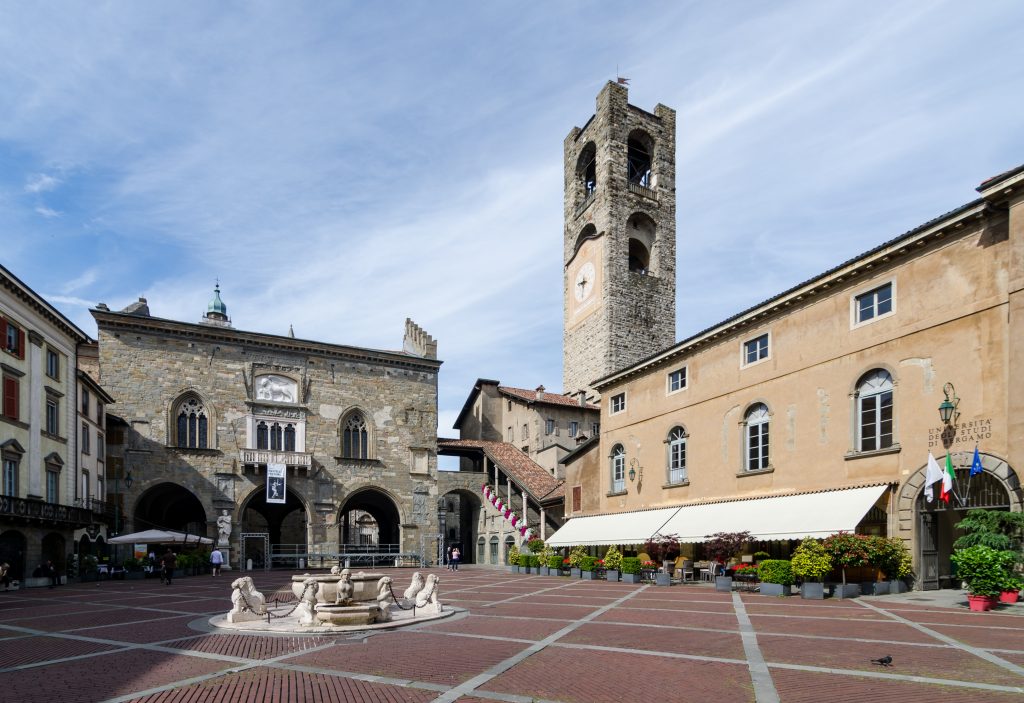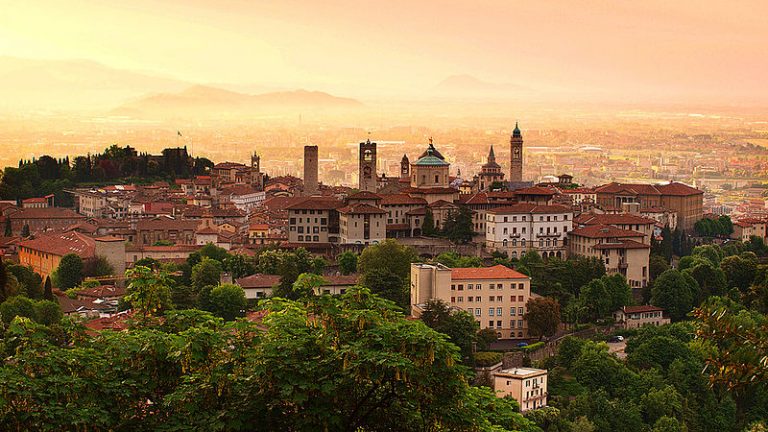 The beauty of renting a car is that it means you can visit the places many tourists don't get to see. A short drive away is the town of Pontida, where you can visit the renowned eponymous Abbey. Just 7 km away is Ponteranica, with the beautiful 15th century parish church of Sant'Alessandro and San Vincenzo built at the confluence of the Adda and Brembo rivers. There's also the village of Crespi d'Adda, a significant example of an "ideal city for workers" which was added to UNESCO's World Heritage list in 1995.
Pack your bags and book your rental car: Bergamo and Lombardy are waiting for you with Noleggiare!