CAR RENTAL SUBSCRIPTION: The Stress-Free Formula
Discover our bespoke rental solutions.
Unbeatable rates, guaranteed affordability.
Welcome to the car rental subscription world. Enjoy all the exclusive advantages.
We're happy to present our new formula designed to offer an unparalleled driving experience.
Nolly: the advantages of a subscription

3,000 km/month* and additional driver included
*100 km/day​

Blocked rental fee for 6 months

Third-party vehicle insurance, car property tax, routine and special maintenance

Additional optional coverage

Pay the first month and block the price

Credit cards as collateral
Which cars can you subscribe to with Nolly?
Take a look at our offering compared to that of a major competitor in the car rental sector.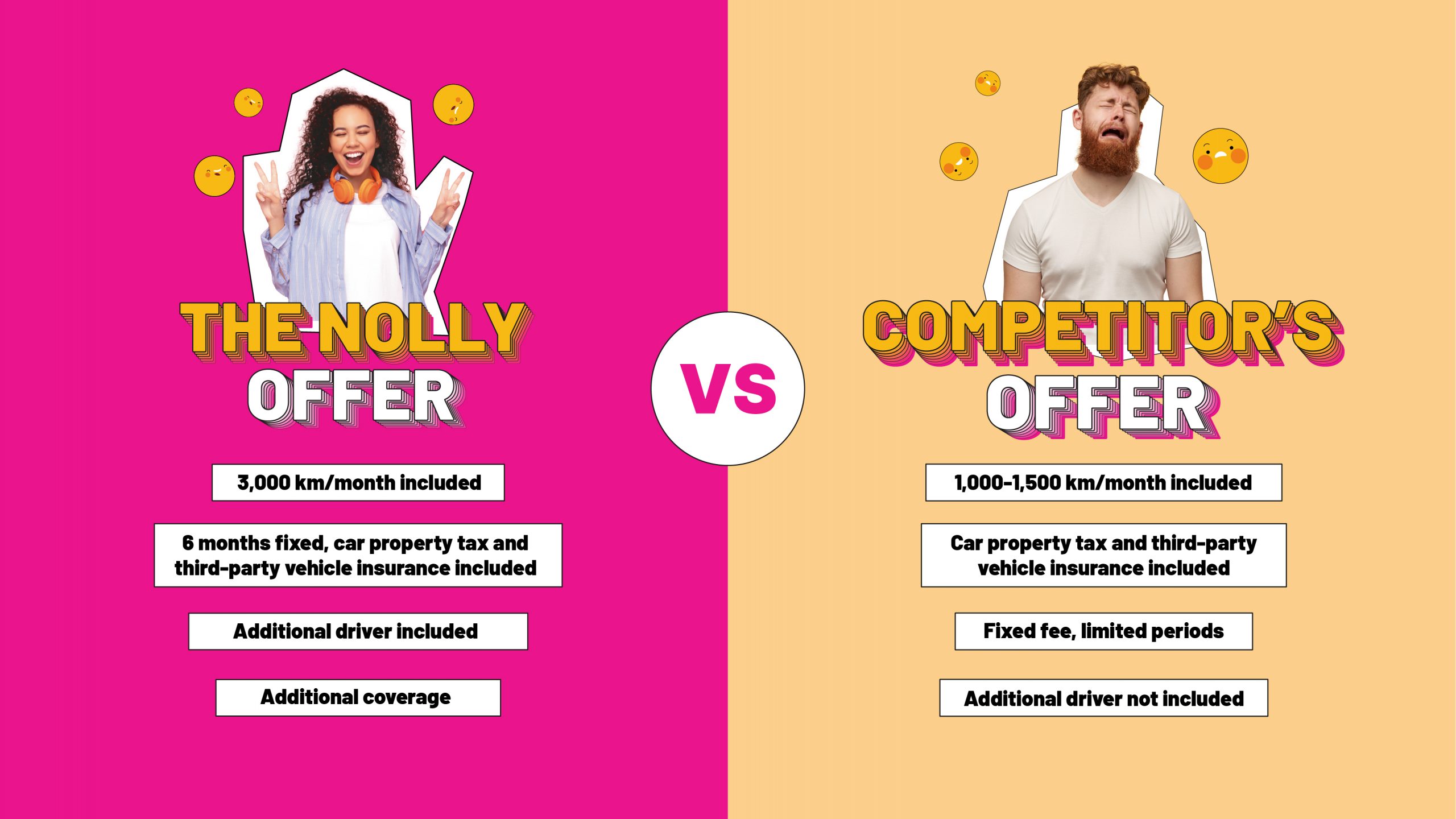 Choose the formula that best suits your needs.
A subscription is the right choice for you if you're looking for flexibility, affordability and exclusive advantages.
Frequently asked questions
Fill out the form and get a quote.
You can pick up your vehicle from the check-in page on our website with just one click and pay securely online. How convenient is that?