Monday – Sunday
8:00 am / 10:00 pm
Car Rental Bologna Airport
Discover Bologna and Emilia Romagna with our rental car
Noleggiare is the best choice for your car rental in Bologna. Thanks to our shuttle service, you can easily reach your car pickup location.New cars perfect for vacation or work with affordable rates and a wide range of vehicles to choose from. Clear contracts, flexible solutions and services, customer support 7 days a week: short-term rental awaits you at our locations, present in airports and cities throughout Italy, including islands.
Pick up and drop off of the vehicle
You can reach the P3 parking lot, on the "0" floor reserved for Rent a Car.
Driving your car in Bologna is the best choice if you need to visit the city in total autonomy and comfort. The historic center has plenty of parking spaces, both free and paid, and you can then walk through the city's most famous streets without any worries.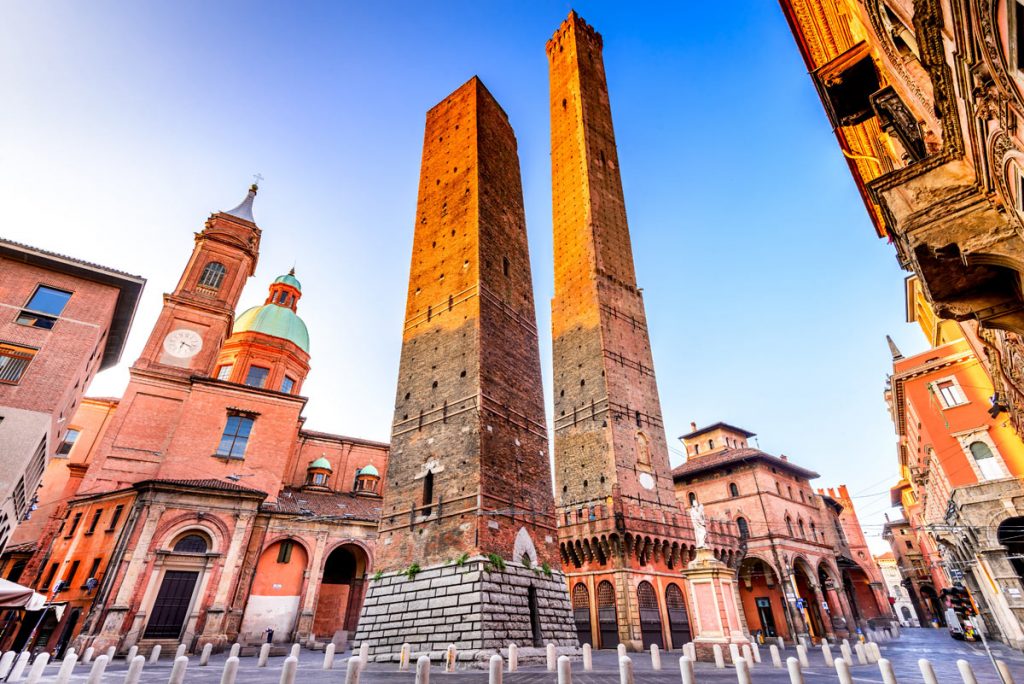 Bologna is a city that absolutely must be visited, but what to see? Definitely Piazza Maggiore, one of the symbols of the city, and the Basilica of San Petronio, inside which you can visit the longest sundial in the world. Other incredible buildings not to be missed also overlook the square: Palazzo dei Banchi, Palazzo dei Notai, Palazzo d'Accursio and Palazzo del Podestà. Under the Voltone del Podestà, in the vicinity of the Palazzo Re Enzo, there is a wireless telephone that you absolutely must try: it is a special acoustic effect that will make you listen to what is being said in the opposite corner.
Adjacent to Piazza Maggiore is Piazza Nettuno, where the famous Fountain of Neptune is located, a symbol of the city that is located right at the entrance to the Palazzo di Re Enzo.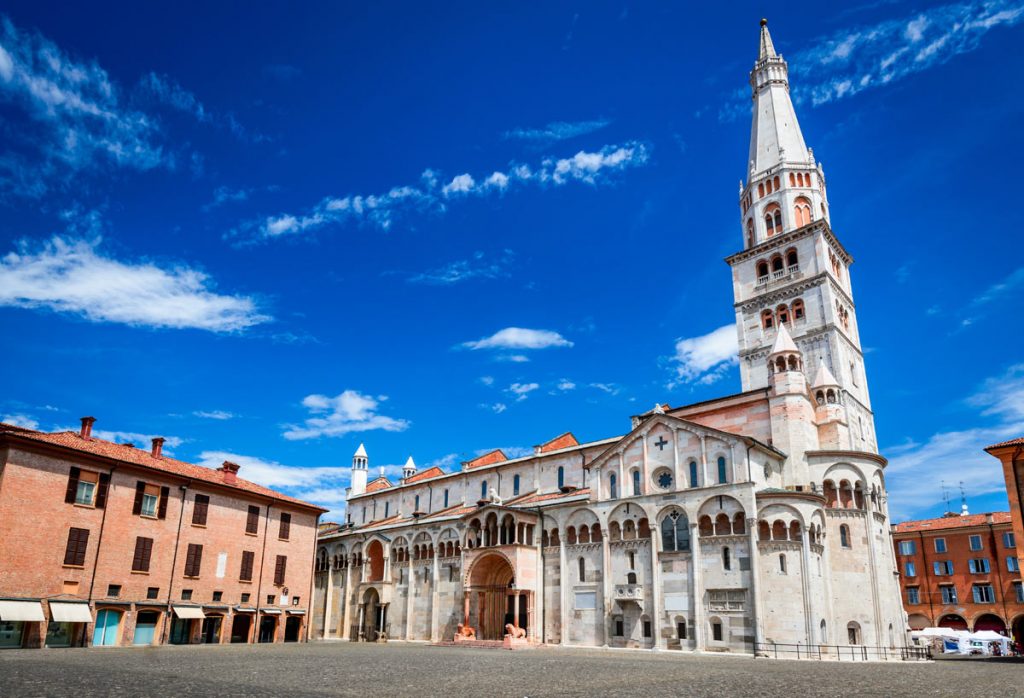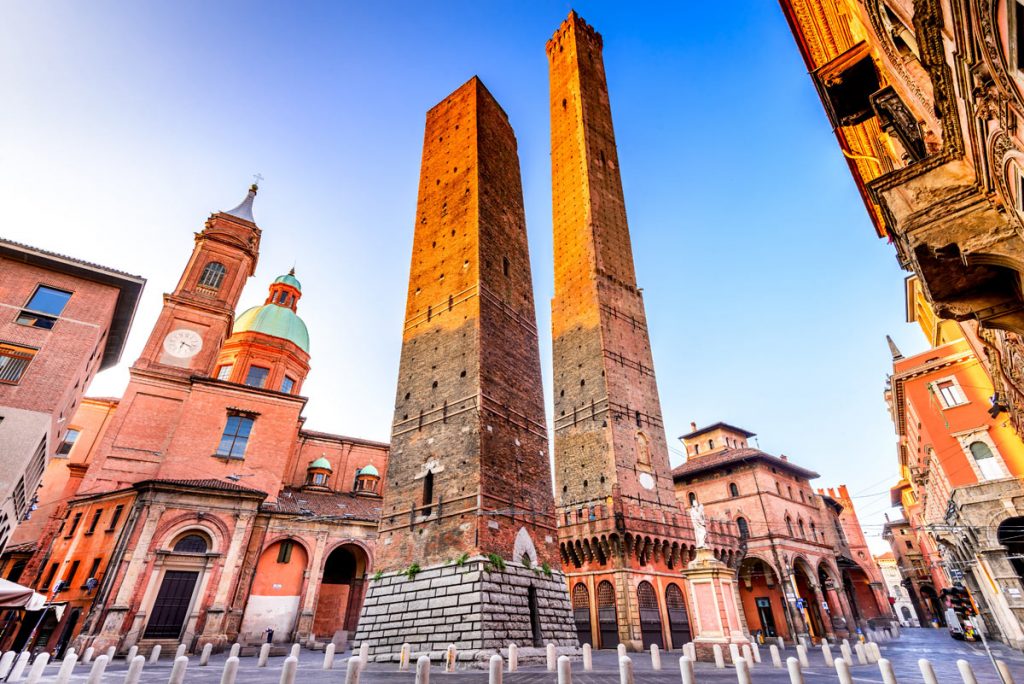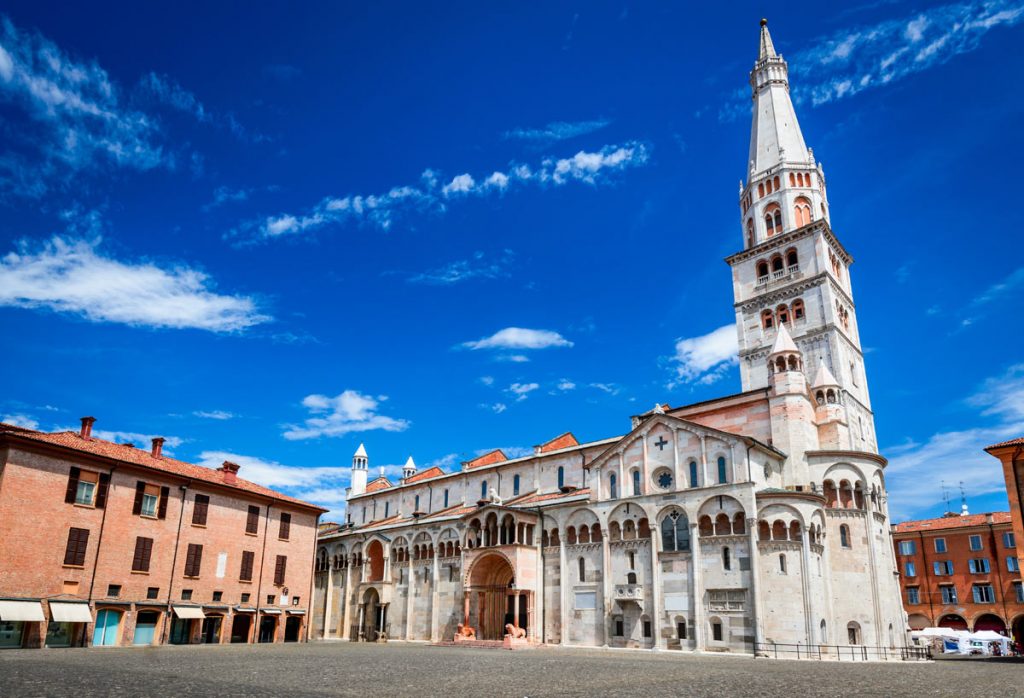 From Bologna you can easily drive to the most beautiful places in Emilia Romagna:
Ferrara: a wonderful city of art, famous for its buildings in the Renaissance by the Este family. You can get around either on foot or by bicycle

Modena, where you must see the Duomo, Ghirlandina and Piazza Grande.

Rimini, a city where you can find everything you need: history, art sea and delicious food.
Pack your suitcase and book your rental car: Bologna Airport and Emilia Romagna are waiting for you with Noleggiare!